Danny Schmidt's 'Standard Deviation' (Live Once Records) has cemented him as one of the best songwriters of his generation as he celebrates twenty years as a recording artist and ten albums. He's a fearless one at that, who has tackles subjects as urgent and complex as gentrification (in "Agents of Change"), miscarriages ("We Need a Better Word"), sexism and homophobia in science and math ("Standard Deviation"), with past songs exploring cancer, globalization, 9/11, capital punishment, mental illness, distribution of wealth, and late life experiences. He's a truly curious observer and the new album 'Standard Deviation' is no exception.
"Standard Deviation" lyric video (OK to share): https://www.youtube.com/watch?reload=9&v=–ytjxV66Ds
Here's what I'm reading:
"A modern spin on an old-time folk tradition."
– Robert Crawford, Rolling Stone Country, January 28, 2019
"Intricate harmonies and charming songs."
– Lynne Margolis, American Songwriter, March 20, 2019
"Schmidt's delightfully unusual way of wrapping himself around an arrangement comes to light in full… inundated by haunting melodies and a palpable soul."
– Jonathan Frahm, Pop Matters, March 4, 2019
"It takes great effort to be poetic and not sound forced, and his command seems effortless… That's what makes Standard Deviation so amazing."
– Brian Stadefer, Texas Monthly, March 29, 2019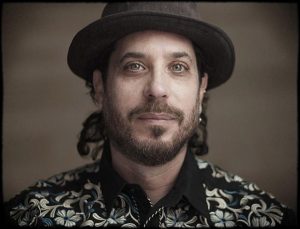 "Danny Schmidt's writing winds uniquely dense, each song unraveling an entire world within the narrative… With a pointed emotional impact encapsulating hopes and fears, Schmidt's trembling tenor wields detailed parables and lullabies of wonder in a new world unfolding as he marks his career's 20th year."
– Doug Freeman, Austin Chronicle, March 8, 2019
"Schmidt has always been a gifted songwriter when it comes to marveling over life's greatest wonders. If you thought it wasn't possible for Danny Schmidt to dig deeper, you were wrong. On Standard Deviation, his songs are vulnerable and provocative at once."
– Kim Ruehl, Folk alley, February 21, 2019
"He knows what he's doing… the Austin, Texas native singer-songwriter has earned the high praise."
– Rachel Cholst, Wide Open Country, July 31, 2018
"Standard Deviation paints audio masterworks."
– Danny McCloskey, Alternate Root, March 19, 2019
"Simple, insightful, heartfelt and lyrical, this deserves to rank among the year's finest releases."
– Mike Davies, Folk Radio UK, March 28, 2019
"[Standard Deviation] is a career high and one that places Schmidt among the best songwriters of his generation."
– Stephen Rapid, Lonesome Highway, February 28, 2019
"A new benchmark for American folk music."
– Alan Harrison, The Rocking Magpie, March 6, 2019
"Standard Deviation is a lyrical work of art. Strings, beautiful harmonies, and steel guitar all perfectly augment the strength of the songs."
– Russell Murphy, Americana UK, February 21, 2019
"A heavenly choir of long, legato pedal steel notes and female voices hover over Schmidt's gentle warble. So sweet! It's one more lovely highlight on a record you need to hear now."
– David Kleiner, Minor7th, March/April, 2019
"Hypnotic writing delivered exquisitely… In the mythical existence of the 'Lyric Laureate', songwriters would have to clamber over Danny Schmidt to claim the mantle. A deluge of lyrical delight for song junkies to dissect, the poetic virtue of Standard Deviation makes this album another valuable addition to the ever-widening Danny Schmidt back catalogue."
– David, Three Chords & The Truth (UK), March 18, 2019
The Bluegrass Situation also did a Q&A: https://thebluegrasssituation.com/read/bgs-55-danny-schmidt/
Danny Schmidt concerts:
April 13 – Boerne, TX – Private Event
June 2 – Kerrville, TX – Kerrville Folk Festival
June 22 – Austin, TX – Wyldwood Shows Concert Series
July 12-14 – Westcliffe, CO – High Mountain Hay Fever Festival
July 17 – Telluride, CO – Telluride Americana Music Festival
September 20-21 – Flagstaff, AZ – Golden Sage Farm
October 12 – Dripping Springs, TX – Sycamore Creek Concerts
October 24 – Waltham, MA – Charles River Museum of Industry & Innovation
October 26 – Eastham, MA – First Encounter Concert Series
For more information, please contact Nick Loss-Eaton at nick.losseaton@gmail.com or 718.541.1130.