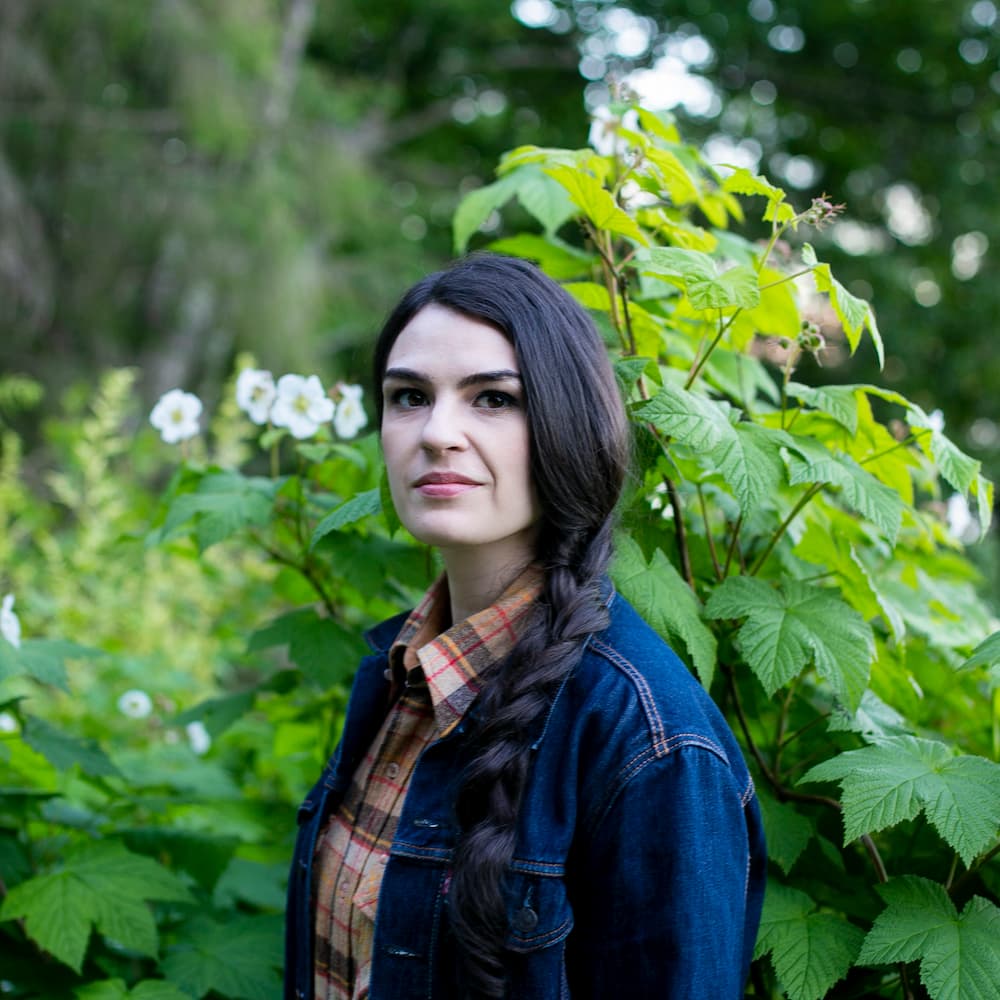 Annie Bartholomew
Sisters of White Chapel, out 6.16.23
Annie Bartholomew
Sisters of White Chapel
Annie Bartholomew
"All for the Klondike's Gold"
Sisters of White Chapel
"Mountain Dove's Song"
Annie Bartholomew
"Last Confession"
Official Site: www.klondikegoldrushsongs.com
Sisters of White Chapel is a collaborative songwriting project inspired by narratives of women during the Klondike Gold Rush in Alaska & the Yukon.
Through historic source material and modern songwriting forms, Sisters of White Chapel seeks to bring to light the lesser known histories of women who came North.
Led by Juneau songwriter, Annie Bartholomew, these songs celebrate the struggle and sacrifice made by those who risked safety and virtue for a chance of a better life.
Annie developed the project in the Yukon as the March 2019 Jenni House artist in residence where she woodshedded with her banjo in a timber frame log cabin. She has shared this project at the 2019 Alaska Historical Society and Alaska Museums Conference, the Alaska Folk Festival, the Alaska Musicians Summit at the Anchorage Museum, CD Baby's DIY Musician Conference in Austin, in Montreal with the Alaska Room at Folk Alliance & many more spaces and places.
The studio album of songs funded in part by the Rasmuson Foundation Individual Artist Award is set to be released in 2022 with Gustavus music producer Justin Smith of Rusty Recordings.
"White Chapel Woman"
Words and Music by Annie Bartholomew
In '98 We were Yukon Bound
Thirty Mile, she run aground
Dawson City, no work to be found
Only trouble and gold by the pound
I'm gonna lie, gonna cheat, gonna steal
I'm gonna fake all the things I can't feel
And when I meet my savior, I will kneel
And work this room til a get a better deal
White Chapel woman, Dance hall girl
I'll be your sweetheart, if you give me a whirl
But ain't no man, gonna buy off me
To a life as a wife to misery
From the moment, I did decide
I was bathed, I was baptized
Silk and lace, be my disguise
I will suffer, I will rise
I'm gonna run, gonna float, gonna fly
I'm gonna swallow, all the tears that I cry
And if you see me, on the by and by
Don't you call me by my name lest I'll die
Welcome to the Demimonde
Bienvenue à la Demimonde
Credits:
Annie Bartholomew: Vocals, Banjo
Marian Call: Vocals
Andrew Heist: Mandolin
Erin Heist: Guitar
Kat Moore: Bass, Piano
Contact Annie Bartholomew