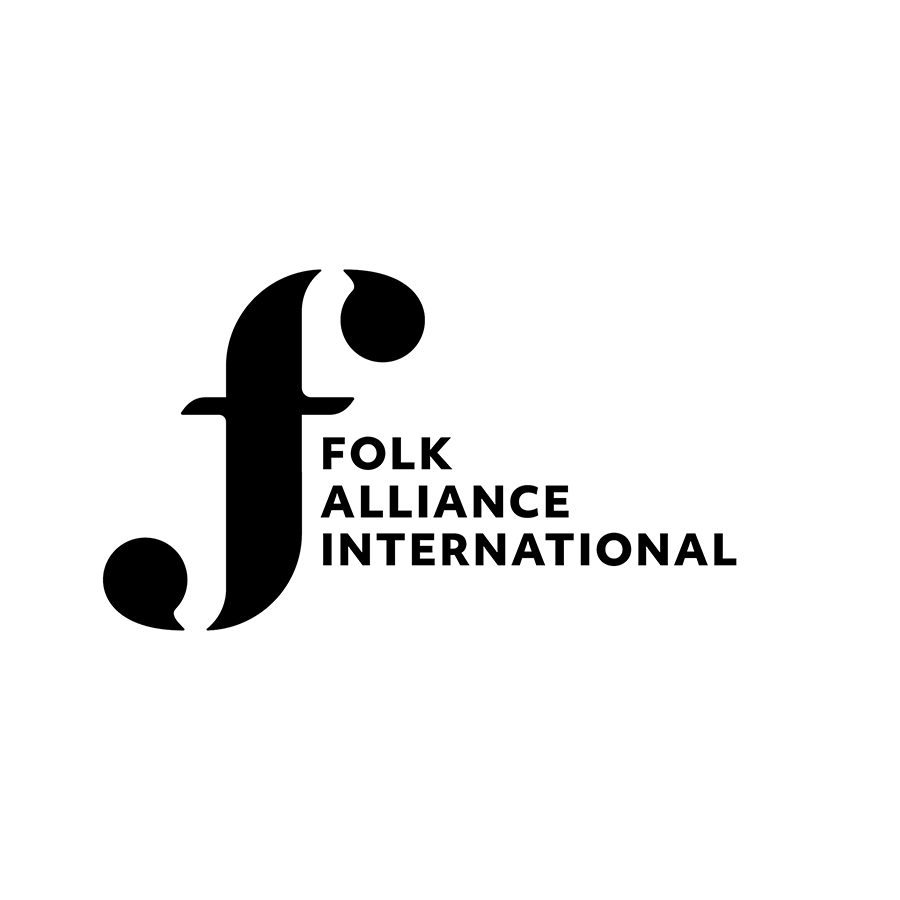 Folk Alliance International
"What happens at Folk Alliance International?"
John Paul White & Rose Cousins
Artists In (Their) Residence
Gina Chavez & Las Migas
Artists In (Their) Residence
Mick Flannery & Tianna Esperanza
Artists In (Their) Residence
Calvin Arsenia & Ramy Essam
Artists In (Their) Residence
Folk Unlocked: Connection, Discovery, Inspiration
February 22-25, 2021
In place of an in-person conference this year, FAI is hosting Folk Unlocked, a four-day virtual event for the entire international folk community to come together for panels, workshops, showcases, affinity and peer group meetings, exhibit spaces, networking, and mentorship. We are unlocking the doors and windows of the house of folk to be as broad and inclusive as possible, inviting those who have been loyally attending Folk Alliance International conferences for years while aiming to reach folk musicians and professionals who have never benefited from or attended FAI before.
This is a year for innovation and creativity, and we will host a space for community building and career development for everyone from the comfort and safety of their own home. We hope to push the boundaries of what our community can achieve with technology, and though this means not every aspect of our typical annual conference will be able to exist in this format, we're excited for this opportunity to initiate a new way of connection.
Programming will be interactive, whether live-streamed or pre-recorded, and recordings will be available for later viewing, allowing folks from around the globe to tune in when they can.
More programming details will be coming soon! To make sure you receive any updates about Folk Unlocked, please sign up for our conference email list. If you have any questions, feel free to contact us at fai@folk.org or 816-221-3655.
Aengus Finnan, Director:
Aengus Finnan is an Irish-born Canadian artist, educator, and arts administrator. Currently, he serves as the first non-American Executive Director of Folk Alliance International based in Kansas City. Prior to this role, he was the Touring and Audience Development Officer for the Ontario Arts Council in Toronto, a program manager for Community Futures, the founding artistic director of the Shelter Valley Folk Festival, served as the board president of Folk Music Ontario, and taught music in the Arctic. He spent 10 years as a touring singer-songwriter and released 3 acclaimed albums. He is a recipient of the Queen Elizabeth II Golden Jubilee Medal for his cultural and humanitarian work.
Aengus Finnan (Extended Bio):
Born in Dublin, Ireland, and raised in rural Canada, Finnan is a visual arts graduate of Lester B. Pearson United World College and holds both a Bachelor of Fine Arts in Theatre from Concordia Univeristy in Montréal, and a Bachelor of Education with a focus on Native and Northern Education from Nippissing University in North Bay, from which he was presented a Distinguished Alumni award. He has a diverse background in arts administration, education, and community outreach having taught in several northern and arctic communities, toured extensively as a singer-songwriter for ten years throughout North America, Japan, and Australia, and founded the logo-free, eco-friendly, 100-mile diet Shelter Valley Folk Festival. Finnan produced several compilation albums, curated the Lawless Gallery of Fine Art, served as Board President of Folk Music Ontario, and was a co-founder of Canada's annual Gordon Lightfoot tribute concert series. As a program manager for Community Futures he trained unemployed entrepreneurs before working at the Ontario Arts Council as their Touring & Audience Development Officer with clients that included the Toronto Symphony Orchestra and National Ballet. In 2014 he became the first non-American Executive Director of Folk Alliance International based in Kansas City where he has served since. During his tenure, the organization has introduced an Artist in Residence program, diversified its membership, doubled its revenue, and established international partnerships. Finnan is the Past-Chair of the Kansas City Arts Industry Sector Council, currently serves on the national board of the Performing Arts Alliance, and has been the keynote speaker for the SPARK Rural Arts Symposium, and the inaugural Slavic Music Meet. He was twice nominated for the Premier's Award for Excellence in the Arts, and is a recipient of a Canadian National decoration (the Queen Elizabeth II Golden Jubilee Medal) for his cultural and humanitarian work.