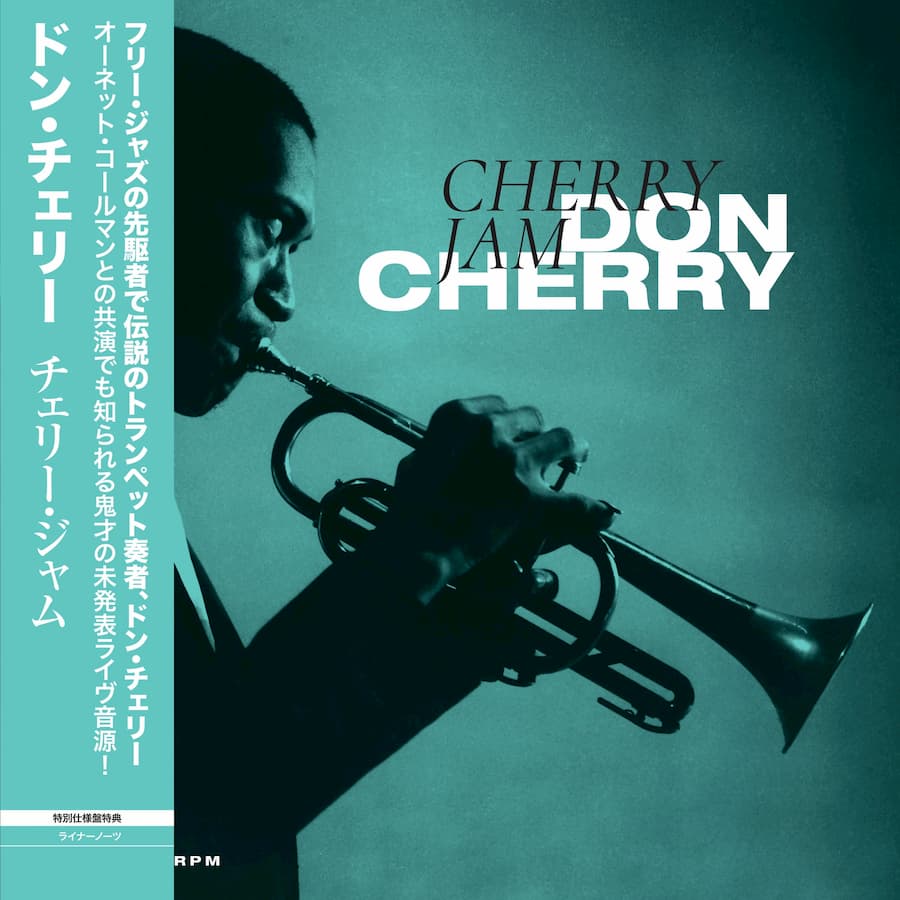 Coming Soon
2021 | Gearbox Records
Credit:
Pete Gardner where noted
"Gearbox Records – Japan"
Gearbox Records
Bio – Darrel Sheinman, Gearbox Records
Darrel Sheinman is the founder and head producer at Gearbox Records, a vinyl-led label combined with in-house mastering and cutting studio based in King's Cross, London.
A drummer from the age of 13, Darrel played in various punk bands before moving to jazz, groove, and funk. Whilst pursuing successful careers as a commodities trader and maritime security professional, Darrel continued to nurture his passion for music via his habitual crate-digging for rare, original Blue Note pressings and a strong addiction to high fidelity audio. In 2009, this led to a change in career path and the beginnings of Gearbox Records.
Initial Gearbox output stemmed from Darrel's explorations of the British Library archives, which led to a slew of first-time commercial releases from cult British jazz icons that included saxophonist legend Tubby Hayes and pianist Michael Garrick. Under the mentorship of famed engineers Sean Davies, Darrel was inspired to build an all-analogue cutting and mastering studio based around vintage vacuum tube tape machines and a 1967 Haeco Scully lathe, to which one can attribute the signature "Gearbox sound." More recently and under Darrel's A&R leadership, Gearbox has been at the forefront of the UK contemporary jazz revival, having released music with acts such as Binker & Moses, Theon Cross, and Sarathy Korwar. As well as jazz, Gearbox has evolved organically into other genres and styles of music, from Brazilian no wave to ambient electronic to lo-fi soul, with a focus on quality being the deciding factor.
A frequent visitor to Japan, Darrel holds a black belt in kobudo martial art practices, something that he shares with legendary pianist and Gearbox signing Abdullah Ibrahim. His admiration and appreciation of Japanese culture led him to introduce monthly "kissaten"-styled listening sessions to the Gearbox studio, open to the public, which proved popular and have resulted in a monthly residency on London's Soho Radio show.
Ever the entrepreneur, Darrel opened a Gearbox Japan office in Spring 2020, making Gearbox one of the first ever independent labels to do so.
We owe a great debt to Don Cherry, whose radical approach to playing and improvising influenced music as we know it to an incalculable extent. Whilst a somewhat removed figure within the annals of jazz history, Cherry's impact is clear. In the same decade as this particular recording, 'Cherry Red', he would partner with such giants of the saxophone as Sonny Rollins, John Coltrane and Albert Ayler. Most celebrated of all was his participation in Ornette Coleman's revolutionary first quartet, which, as the album title promised, showed "the shape of jazz to come."
Despite being a jazz man at heart, Cherry was often dubbed a "musical Marco Polo" for his restlessly nomadic lifestyle. From the late '60s onwards, the great trumpeter and musical innovator travelled the world far and wide, from Turkey to Morocco to Japan, seeking multicultural, open musical exploration. A pioneer of what is now known as "world music", his musical associates included South Africans-in-exile Johnny Dyani, Dudu Pukwana, and Abdullah Ibrahim, Panamanian-born reedist Carlos Ward, Turkish percussionist Okay Temiz, and even the Chilean-French filmmaker Alexander Jodorowsky of El Topo fame.
'Cherry Red' sets the scene in Copenhagen, a city which proved instrumental in the hosting and development of jazz musicians both local and American. Cherry had performed and recorded there with Archie Shepp in 1963, toured with Albert Ayler in the autumn of 1964, and would go on to have a residency at the hip Cafe Montmartre in 1966.
Our recording is taken from the original tape of a 1965 radio broadcast, programmed by Denmark's national radio station (Danmarks Radio.) It was in this same year that Cherry would release his landmark Blue Note recording, 'Complete Communion', with Leandro 'Gato' Barbieri on tenor saxophone, Henry Grimes on double bass, and Edward Blackwell on drums, as well as feature on fellow American expatriate George Russell's live album 'George Russell Sextet at Beethoven Hall'. This particular line-up however, consisting of Danish musicians, has never been heard after its original broadcast date, and neither have the three original Don Cherry compositions that are featured on the recording.
Don Cherry and pianist Atli Bjørn had been collaborating regularly on a jam session basis, leading to Danmarks Radio's decision to record and share these experiments with the Danish public. Tenor saxophonist Mogens Bollerup, bassist Benny Nielsen, and drummer Simon Koppel, all from Copenhagen's emerging avant-garde jazz scene, would form the rest of the line-up.
The first piece, 'The Ambassador from Greenland', reportedly written by Don Cherry in his youth, is characterised by a descending, bluesy bassline. The tune is playful and witty, with Cherry's soloing alternating between clear riff patterns and more rapid streams of consciousness. The soulful ballad 'You Took Advantage of Me' by Richard Rogers comes next, with Cherry playing a Miles Davis-like mute and beginning, unorthodoxly, with the melody from the middle eight. The band slows down to accommodate Bollerup's rendition of the head, which is almost heart-wrenching, and maintains the same pace and sense of gravitas throughout.
The third track is another original Cherry composition, 'Priceless'. The melody, doubled by Cherry and Nielsen, mixes together harmonised, boppish patterns with the yearning of 'Lonely Woman'. Finally, the group takes on a lyrical blues pattern that Cherry worked on with New York clarinettist Alvin Batiste. Titled 'Nigeria', the melody is distinctly underscored by Koppel switching between Afro-Cuban and swing rhythms, though the furious soloing from Nielsen, Cherry and Bollerup pulls it into the realm of hard bop.
These four pieces show Don Cherry in the midst of his transformation from pivotal sideman in New York's avant-garde jazz scene to leader of his own groups and world traveller.
His endless curiosity, free-thinking openness to different cultures, and rejection of musical boundaries paved the way for future creators in jazz, world music, and beyond.