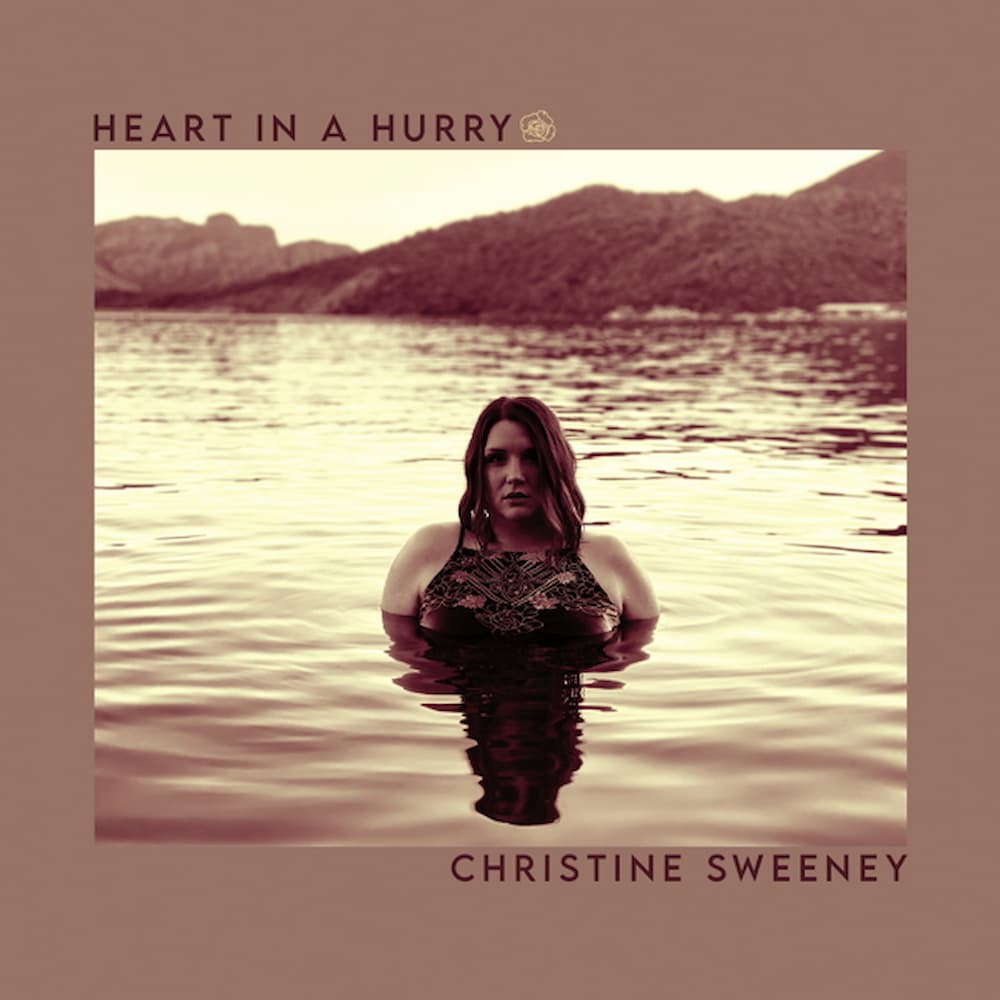 Christine Sweeney, Heart in a Hurry
Due: April 22, 2022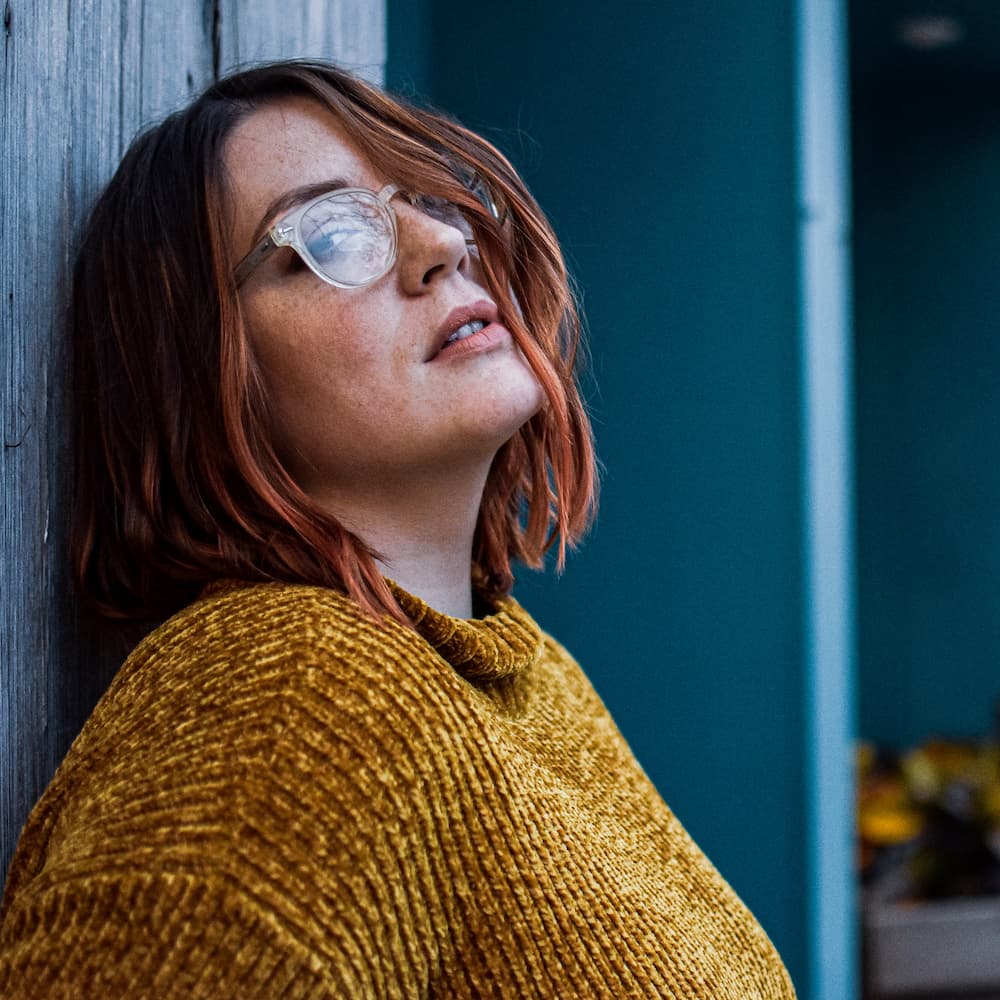 Live at Paste Studio on the Road
August 27, 2021
Christine Sweeney
"Better Parts" Official Music Video
Christine Sweeney
"Do You Have To Go?"
Christine Sweeney – Heart In a Hurry – April 22, 2022
How did stop-you-in-your-tracks vocalist and songwriter Christine Sweeney go from singing along with R&B radio and tapes by Whitney Houston, Mariah Carey, and Destiny's Child as a kid; to choice slots at the Connecticut Folk Fest and Falcon Ridge Folk Fest, WFUV DJ John Platt's tastemaker On Your Radar concert series, on bills with Graham Parker and Jill Sobule, and in a Paste Magazine 2021 session?
She sets the scene: "I had some cassettes and would also tape songs from the radio. I would play them over and over again, focusing in on singing to a small part of the song. Rewind, play, repeat."
To her, the R&B vocal influence isn't unnatural in the folk setting. The result of this influence reminds her fans of Susan Tedeschi, Brandi Carlile, Sheryl Crow, KT Tunstall, or Grace Potter with music that grooves and rocks but also tells her story.
"I was an alto voice part. I really appreciated the alto harmonies. They're always complex and stanky. We've got the nasty dissonant harmony notes because they're so nice in the middle," Christine says. She would go on to refine her voice as well as study music theory and songwriting at SUNY New Paltz.
Her new album 'Heart In a Hurry' is a culmination of this pairing of folk and soul, with generous dashes of blues, pop, Americana, and yes, R&B, in sharp, open-hearted new songs, some drawn from life lessons learned the hard way and shared with her listeners. "I hope by hearing some of the more personal details or the more raw emotional descriptions in the songs like in 'Anywhere Anyway' and 'Down to the River' and 'Denial,' that the listener will be able to connect with their own experience. I feel like these songs talk a lot about states of feeling, either abandoned or confused or tired of trying. I hope that whoever might need that message, that they take it as a sign that other people feel like this, too. They're not alone," she says. The message has connected with her fans, who have told her they can relate with things going on in their own lives. She's had fans approach her after concerts to tell her hearing her song helped with something they were experiencing. Even when telling a deeply personal story, Christine has the ability to tap into universal feelings. 'Heart In a Hurry' tells a tale of perseverance.
Christine admits, "I'm not the first person to come up with feeling crappy in a relationship. But, that's the beauty of it. We all feel abandoned in one way or another. If it was big enough to cause tragedy, or if it was big enough to cause trauma, or if it was just an inconvenience, we've all had a breakup. We've all had confusion. We've all been fuckin' tired of someone's crap."
Christine penned the rolling soul music of "Feeling So Low" in indelible ink, as a message of hope to a loved one who had trouble seeing it. "This song was originally written as kind of a kick in the ass to someone feeling sorry for themself without trying to change their situation. As time goes by, I realize to me it also feels like a comforting gesture to the person who thinks they can't change the situation. Either way, when I'm feeling down, I take comfort in believing there will be an upswing."
Or take the message of self-love hidden in the howling blues of "Coyote." She explains, "I felt like I was being made out to be the bad guy when I didn't feel like I was the bad guy. At the time, I was going through a lot of stuff, so I was crying out, and it sounded animalistic the way that I was howling crying, literally."
The lonely coping mechanism of "Denial" functions as an emotional keystone of the record. She sings, powerfully, "That's fine for a while."
"Being in denial can hold you back from moving forward, confronting issues and reimagining your goals and dreams when they don't work out," she says. "But it can also feel like you're protecting yourself just for a moment when you're not ready yet to do those things. This is a theme for me in my life, and I'm trying to break this cycle. In the end, I found for myself, usually the thing isn't as scary as my brain pretended that it was."
The swinging "Better Parts," a song that wouldn't sound out of place in Susan Tedeschi's catalog, kicks off the record with the promise of new love while the rocking "Do You Have To Go" captures the sparking moment of reconnection with a former love.
In the cathartic, crashing "Down to The River," she imagines a car driven off the road and into the water and the lightning-strike thoughts that would go through one's mind. "You're trying to save your life. You're trying to get out, but you have this moment of clarity. So, this song is really about that moment that snaps you out of your bad thinking when you realize, 'I wasted so much time feeling bad. I actually had this. I had these people. I was taking it for granted.' It's a song about not really seeing your life for what it is, taking the good things for granted because you think they're not good enough," she says. The crash allows in the realizations of gratitude and love.
The tension finally relaxes in the piano ballad "Anywhere, Anyway," which brings the story to a perspective of distance. "It's about a relationship that was circular in a way. I don't want to be waiting on someone. I don't want to be making excuses for why they don't do things that I really, really need, and I was tired of that." In a powerful metaphor, she likens the relationship to taking turns treading water.
Christine crafted 'Heart In a Hurry' with long-time collaborators and that sense of camaraderie and the ease of longstanding band members comes through in the sound. Harmony singer Sam Kantor shadows Christine's lines beautifully. Guitarist Dave Ferro, longest-tenured member of her band, has a playful touch that accompanies her grooves. Drums were played by veteran musician Mike Leuci while Pete Mancini contributed guitar parts to several tracks.
"I am a very rhythmic player. I feel like I know where I sit in the pocket with that kind of thing," she says. "I feel comfortable there. But, I want to be the type of rhythm guitarist that can play melodic things within your rhythm guitar," she exclaims, citing John Mayer as an early influence on her music, an example of a songwriter who can groove while saying something lyrically, all with layered, sophisticated harmonies.
As a result, Christine's songs can exist in a big, full-band milieu or played solo at a hushed listening room, with equal impact—and the songs were road-tested on both types of stages before taking them into the studio. The folk scene has embraced Christine's music, with showcases at NERFA and Folk Alliance International Conference. She attests, "It's like a religious experience in a way because no one's talking and they're just really into the song. They want to see how they relate to your story. It's like they're breathing with you. It's almost like you're telling them a secret sometimes."
Whether rocking a festival stage with her full band or a hushed, candle-lit folk club, Christine Sweeney will give you goosebumps with her voice and then hit you with the depth of her storytelling. While she got her start singing to songs taped from the radio, now she can be heard on the airwaves herself.