And What Music Maker Relief Foundation Is Doing To Help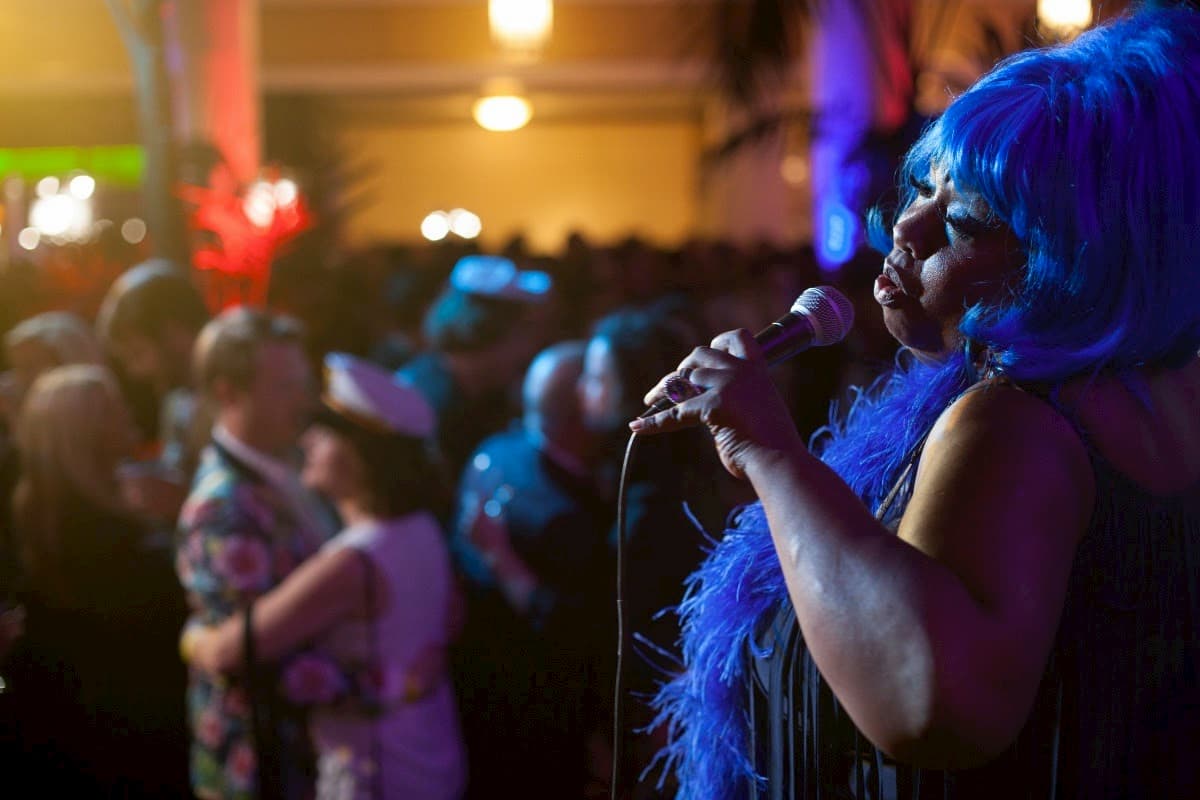 Since 1994, Music Maker Relief Foundation (MMRF) has helped over 500 musicians and has been featured on ABC, PBS NewsHour, NPR Weekend Edition, and many more. Through its sustenance program, elderly roots musicians living in poverty are given critical support in the way of monthly grants and emergency funding when needed, all the more acutely during the COVID-19 crisis.
MMRF's staff has been in daily contact with artists and is working hard to provide grocery deliveries so that this vulnerable population can stay at home and keep a physical distance from others, per CDC guidelines. Many artists live in rural areas where grocery deliveries are unavailable. To reduce exposure, MMRF is providing artists with preloaded Visa cards so that they don't have to go to the bank to cash a check.
In addition to its Sustenance Program, MMRF also books performances for their artists, all of which have been canceled for the foreseeable future. Unfortunately, as a working musician, there is often little in the way of a retirement savings or safety net to carry you through uncertain times.
Partner artist Pat "Mother Blues" Cohen is trying to keep a positive mindset about the situation. She was supposed to return to her hometown of New Orleans for the first time since being relocated by Katrina as part of the Music Maker Blues Revue during Jazz Fest as well as play a festival in Portugal. Both have been canceled and the nursing home at which she plays a weekly gig is on lockdown, further cutting her income. Music Maker's Sustenance Program is helping Pat get by during these difficult times.
"Katrina taught me how to deal. I cried for a year straight after that. So I'm trying to keep my head up and stay positive."
– Pat "Mother Blues" Cohen
Cohen was born in Monroe, N.C., and eventually found her way to New Orleans where she was dubbed the unofficial Queen of Bourbon Street. She performs with a confidence and regality reminiscent of blues pioneers like Bessie Smith and Ma Rainey.
While many musicians are hosting live stream performances to make up for canceled shows, this elderly population doesn't necessarily have smartphones or the ability to set up a Facebook live stream to connect with fans.
"The sad reality of this situation is that most of the artists we work with were already in crisis. These are the musicians that shaped our collective culture and they need us now more than ever."
– Tim Duffy, Executive Director
Bluesman Alabama Slim, age 77, is particularly worried about the outbreak. Based in New Orleans, Slim was hospitalized this past December with a severe case of the flu. New Orleans has been identified as a hotspot for coronavirus so his fear of going out is heightened. Furthermore, Slim was slated to release a third album and do a small tour to promote it. That has also been postponed due to the COVID-19 outbreak. Alabama Slim was born Milton Frazier in Vance, Alabama on March 29, 1939. In '65, Slim came to New Orleans after hurricane Betsy and had already carved out a living playing juke joints and quickly became a regular on the New Orleans blues scene with the help of his cousin, well-known bluesman Little Freddie King.
Sam Frazier, Jr. is another artist struggling through the COVID-19 pandemic. He has dialysis appointments three times a week that he can't miss and just received word that he could get a new kidney. But that could change if the healthcare systems are overwhelmed.
"Right now, I have now idea what I would do without Music Maker and the support they are providing me." – Sam Frazier, Jr.
Sam Frazier, Jr. can play the harp like Sonny Boy Williamson or sing a country tune like Charley Pride. A versatile and rare bluesman, Sam was born in Edgewater, AL in 1944 and has been a fixture on the Birmingham, AL music scene for decades.
More about Music Maker Relief Foundation:
Music Maker Relief Foundation is a 501c3 nonprofit organization founded in 1994 that supports the soul of America's blues, gospel, and folk music through partnerships with senior, traditional artists. Music Maker ensures our cultural heritage is passed on to the next generation though live performances, exhibitions, documentation and youth engagement. They have received funding from the National Endowment for the Humanities, the National Endowment for the Arts, the North Carolina Arts Council and the North Carolina Humanities Council.