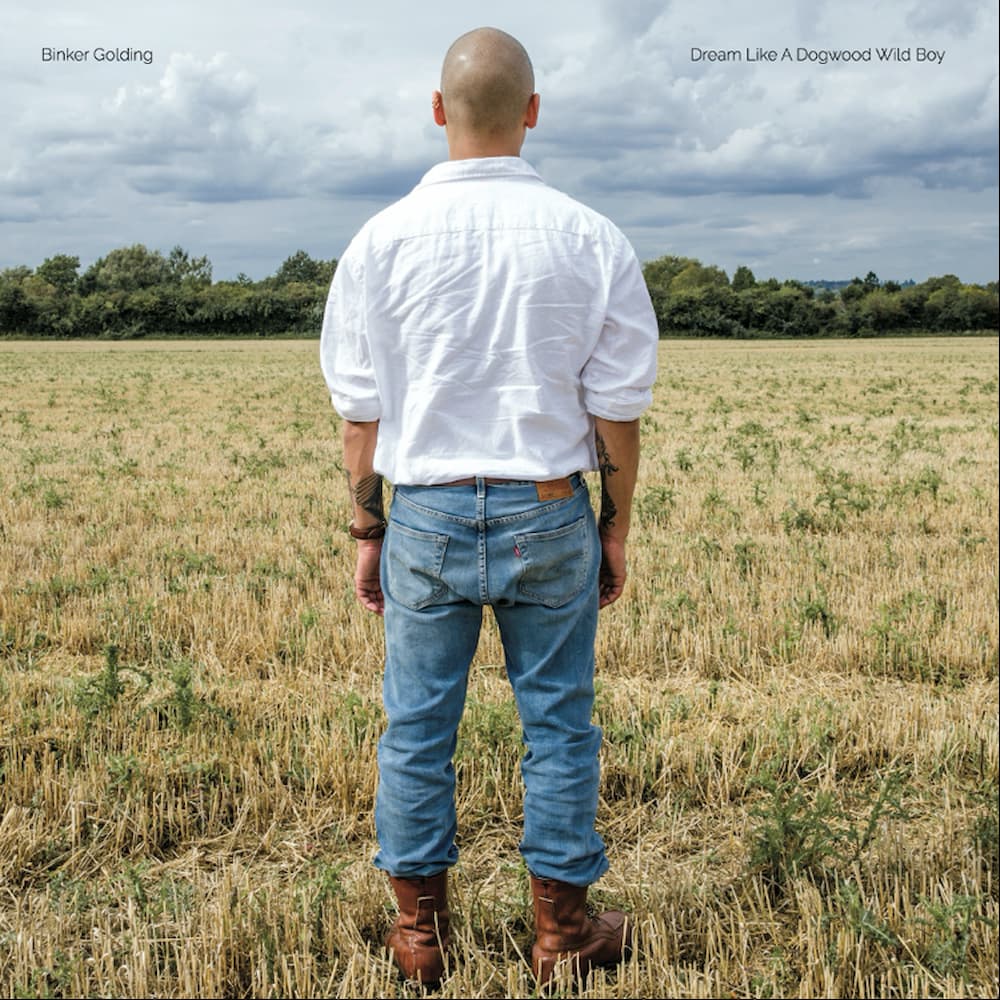 Dream Like a Dogwood Wild Boy
Out June 17 on Gearbox Records
"(Take me to the) Wide open lows"
Multi-award-winning tenor saxophonist and composer Binker Golding has announced details of his much anticipated second solo album Dream Like A Dogwood Wild Boy which is due out 17 June 2022 via London independent tastemaker label Gearbox Records. To mark the announcement, Golding has also shared the first single to be taken from the record titled "(Take Me To The) Wide Open Lows."
This new material marks Golding's first solo material since releasing his critically acclaimed debut album Abstractions Of Reality Past And Incredible Feathers (2019), which saw him earn plaudits from the likes of The Wire, Stereogum, The Guardian, The Vinyl Factory, Red Bull Music, WBGO, Jazzwise, The Financial Times, and MOJO (#2 Jazz Album Of The Year). Outside of his solo work he is known for co-leading Binker & Moses with Moses Boyd; his duo work with Elliot Galvin; and his trio work with John Edwards & Steve Noble. He won the Jazz FM instrumentalist of the year award in 2020 and has won another four awards with Binker & Moses, including a MOBO award in 2015.
The new album finds Golding moving towards a new sound that incorporates elements of blues, heart-land rock and Americana while remaining firmly rooted in the jazz idiom. The songs explore themes of manhood, father and son relationships, friendship, love and sex, reflection, drinking, escapism, death, masculinity, and resilience.
The first single to be taken from the album, "(Take Me To The) Wide Open Lows" perfectly exemplifies this inimitable blending of styles. Opening with blues slide guitar riffing, the track quickly expands with piano, drums and bass whilst Golding lays down roots inflected jazz sax lines. The song, much like many of the tracks on the album, evokes the wide-open landscapes of the American mid-west. The single stands as further evidence of Golding's ability to skilfully traverse styles, genres, and expectations without ever being pigeonholed.
Speaking on the ideas behind the album Binker Golding says, "I wanted to document my thoughts on various themes from where I stand now, as a man in my mid-thirties. Despite the male perspective and the age specific point of view, I'd like to think this music is for anyone that at some time has needed to be reminded of what it means to be human. The ideas behind the songs cover positive & negative relationships I've had to both people and things, including family members, partners, and friends.
The music is simply a reflection of my current feelings towards personal issues that are important to me. At the time of writing the record, I'd recently lost a parent and a step-parent as well as a few close friends well before their time. As I reflected on the past, I realised that the losses had profoundly changed me. I specifically started looking at the similarities between my father and myself, some good, some bad. It led me to the realisation there were certain characteristics I was going to have to adopt & some I was going to have to drop in order to do things better than the men that had led to me being here. The album is ultimately about growing up, finding strength and doing things better. It's hard to articulate these points with instrumental music, but they're in there."
The new album also sees Golding collaborating with some of the scene's most talented artists. Pianist Sarah Tandy provides her ever brilliant comping throughout & gives one of her hallmark introspective solos on "All out of fairy tales". Guitarist Billy Adamson brings his full toolbox of electric and acoustic blues / country influenced, hard-hitting guitar lines, laying down one of the best solos on the album on "Love me like a woman". Double bass player Daniel Casimir is his usual, solid self with a huge sound & precision timing. Drummer Sam Jones is subtle where needed & keeps tracks like "Howling & drinking in god's own country" & "With what I know now" moving forward with fierce momentum. All the while, Binker Golding does what he does best, but in a more borderless, expansive and dynamic fashion than ever before.
Dream Like A Dogwood Wild Boy is out 17 June via Gearbox Records – Pre-order HERE