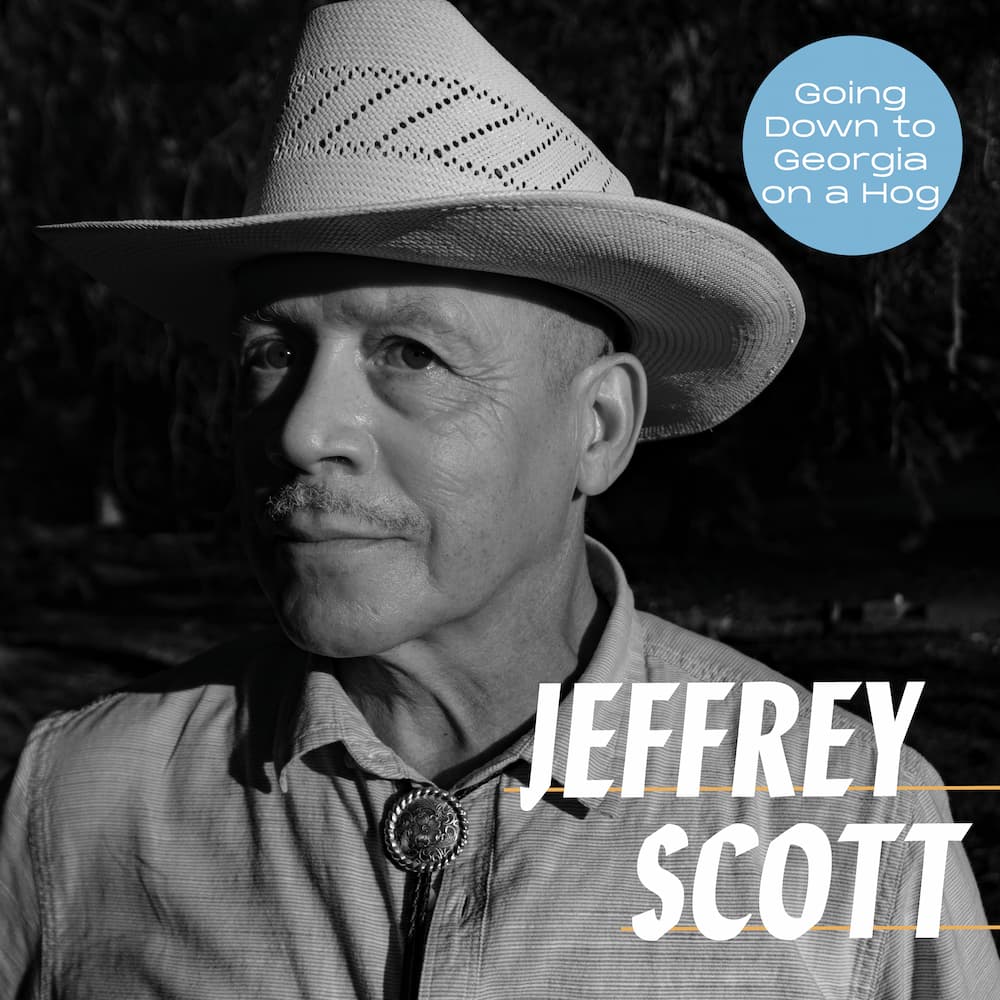 Jeffrey Scott, Going Down to Georgia on a Hog (Out March 3, 2023)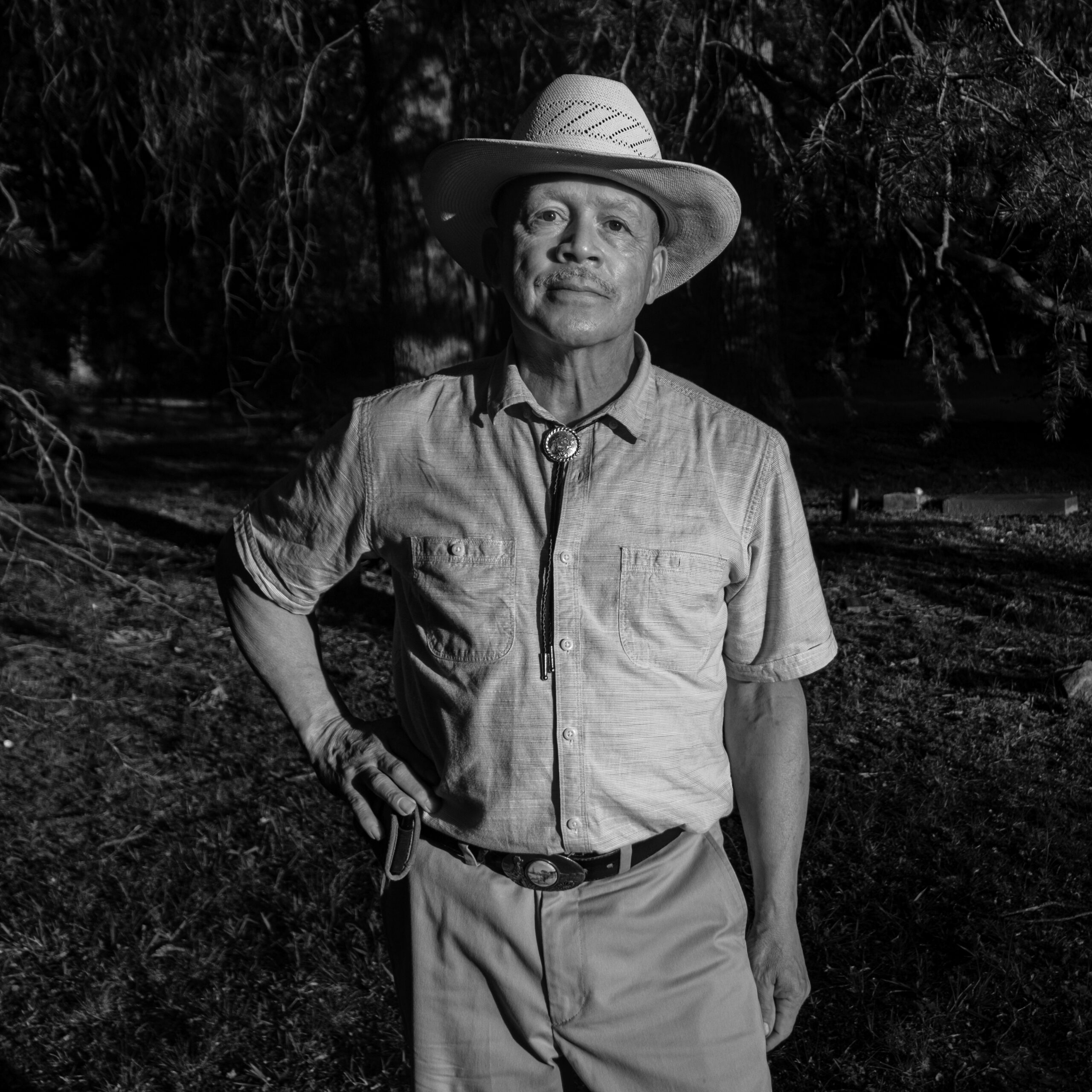 Stream Going Down to Georgia on a Hog
Soul & Blues: A Music Maker Showcase at the National Gallery of Art 2.26.2023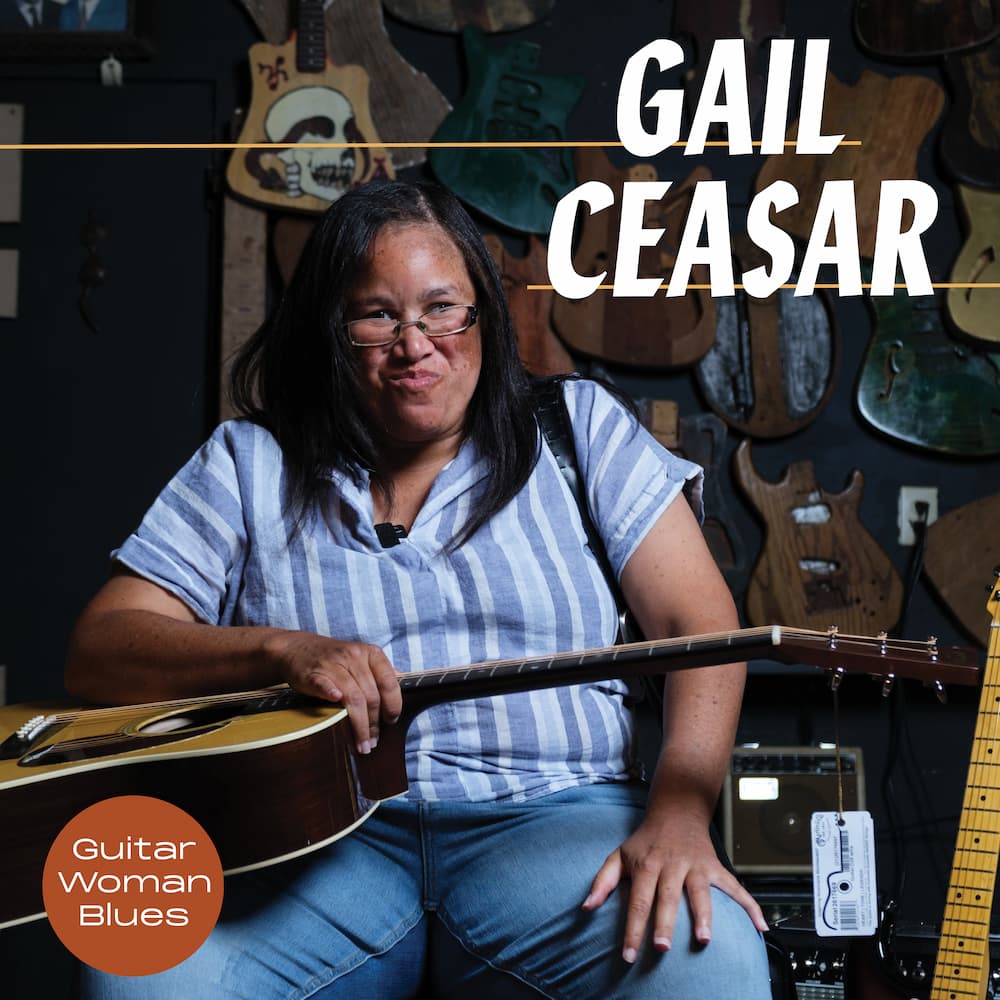 Gail Ceasar Guitar Woman Blues
January 6, 2023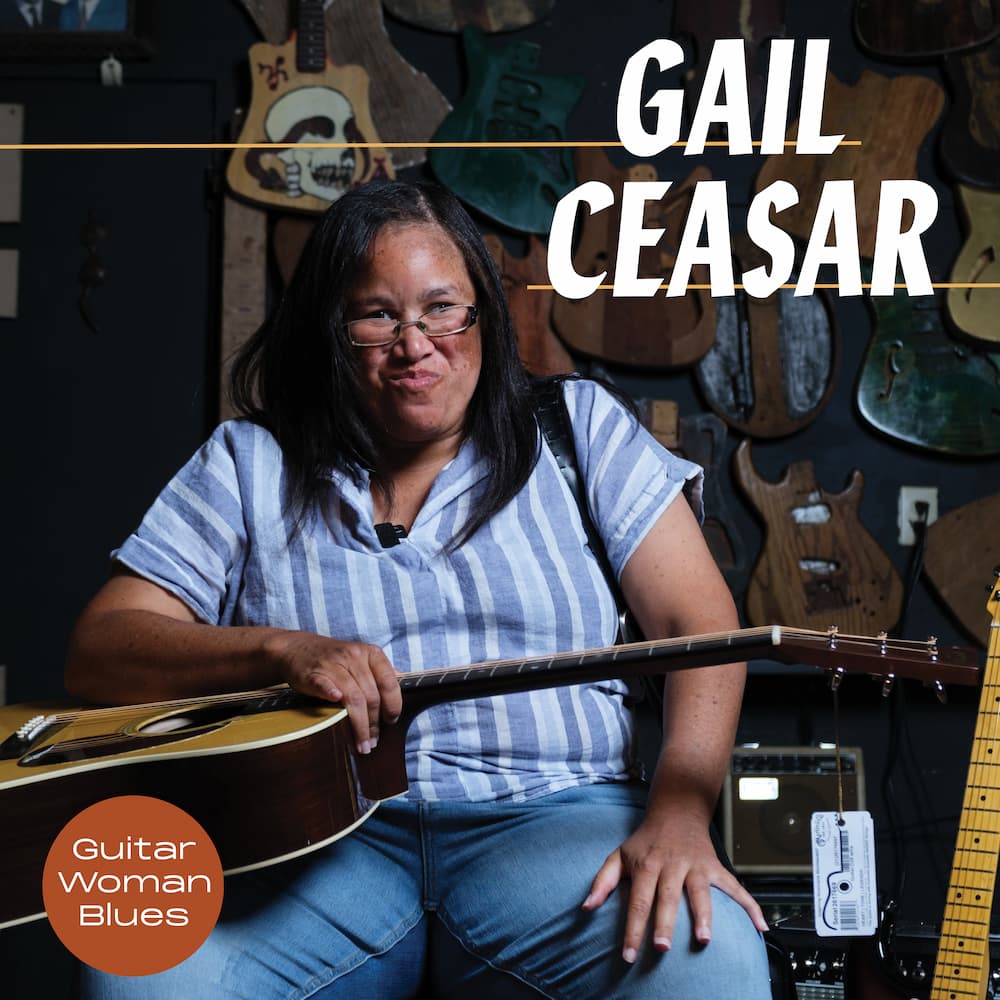 Gail Caesar: After Disaster, She's Still Singing
Gail Caesar, "Guitar Woman Blues"
Gail Caesar, "Guitar Woman Blues"
Gail Caesar, "Guitar Woman Blues"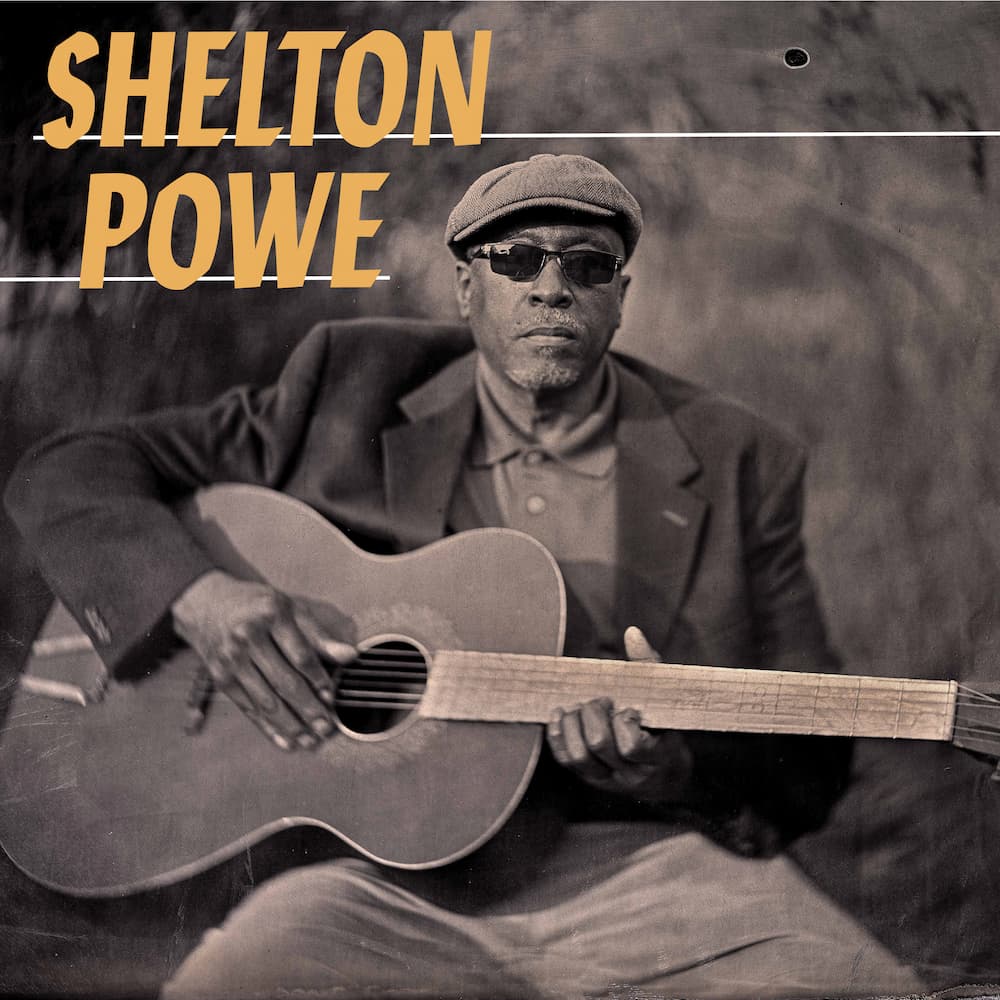 Shelton Powe
Upcoming album via Music Maker Foundation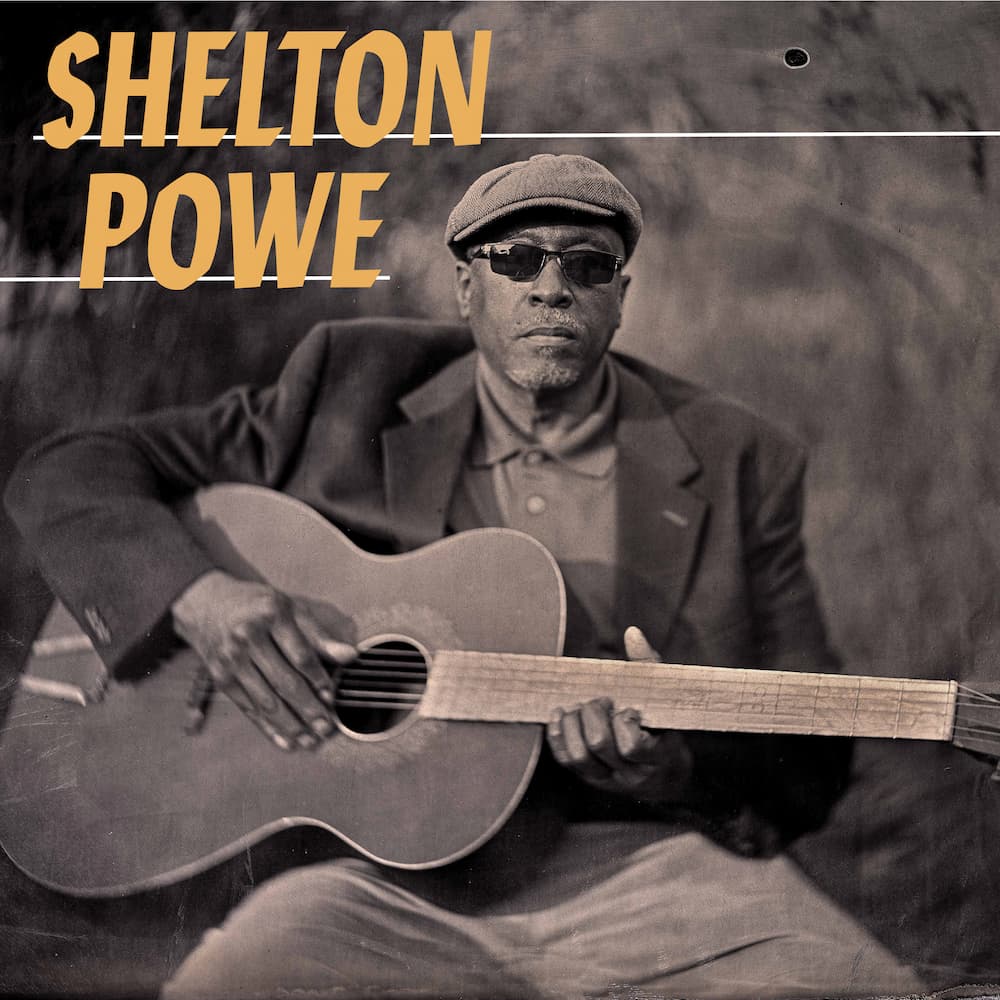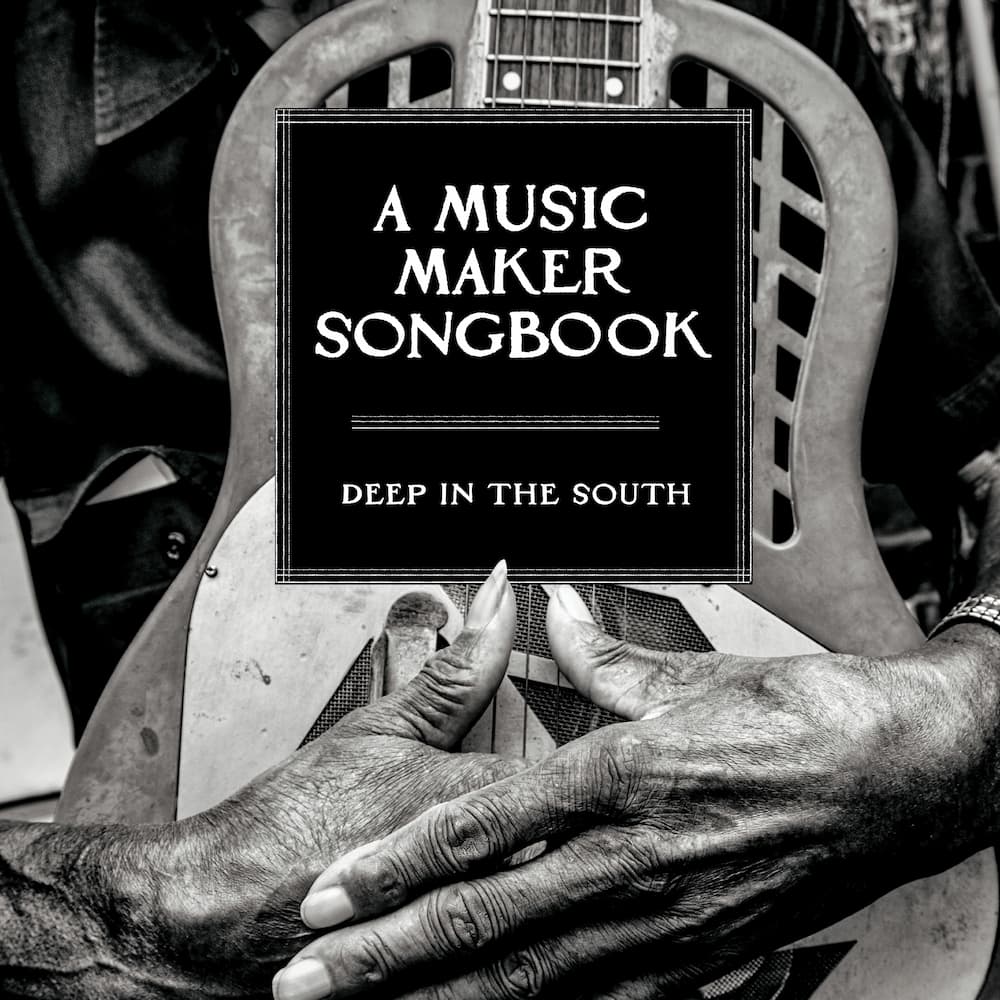 Deep In the South
Out 9.20.22 via Music Maker Foundation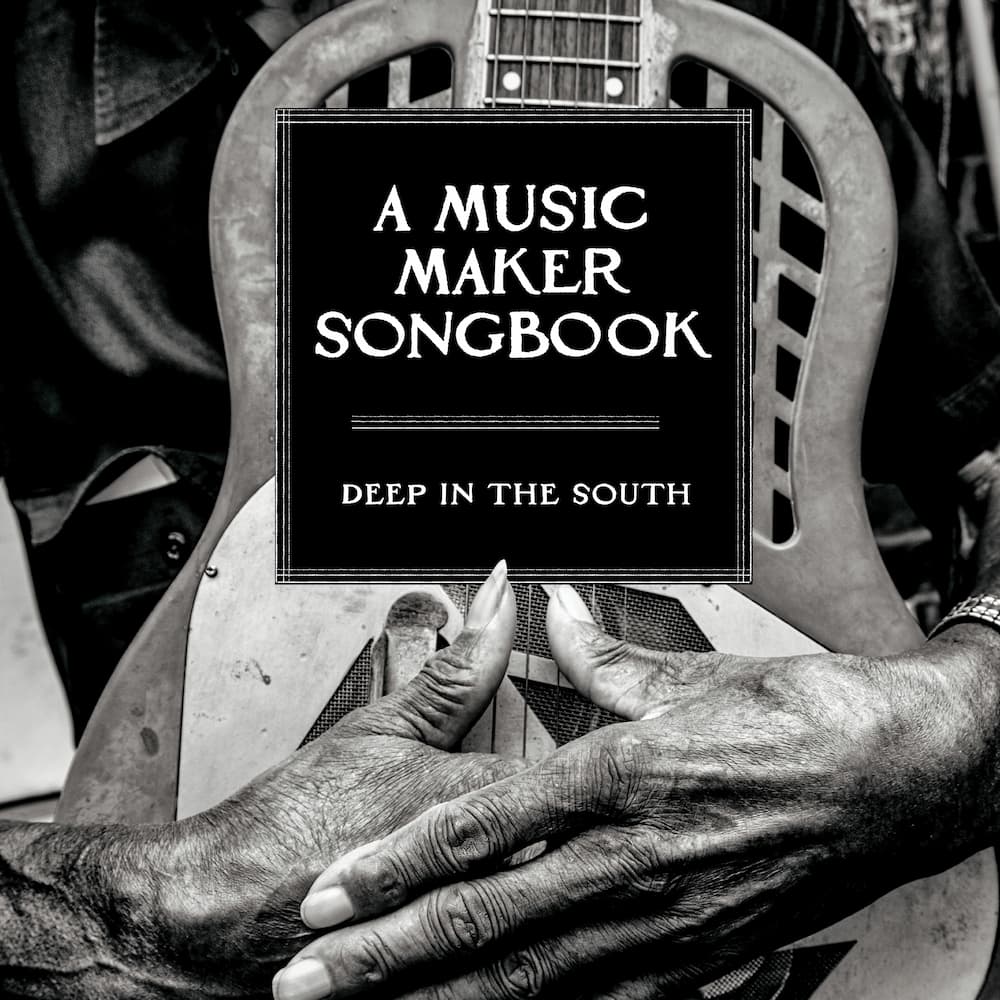 Bio:
Shelton Powe plays in the Piedmont finger-style guitar tradition of his parents and elders, but it took him a long time to get back to that music.
Powe was born in 1957 in Charlotte, North Carolina, into a family of gifted instrumentalists, singers and dancers. His mother gave him harmonicas and guitars at Christmas, hoping to awaken a dormant musical aptitude, to no avail.
It wasn't until the deaths of his mother and father in the late 1980s that Shelton became reacquainted with the rhythms and melodies of the old songs his parents used to sing. Picking up the guitar as a tribute to his deceased mother, Shelton set out to learn old-time blues and gospel the way he remembered it from his childhood. Living in Georgia, he immersed himself in the blues scene of Atlanta and soon found what he was looking for. Today, listening to him play and sing, you find yourself back at the wellspring of the Carolina Blues tradition.
Shelton Powe talks about why he picked up the guitar and plays "What a Friend We Have in Jesus."
He says most of the songs he plays are ones he remembers from childhood. They come to him in fits. He enters musical flashbacks, finding himself a child sitting in a pew vibrating with the harmonies of the elders in his Baptist church, or hearing his mother and father singing and playing around the house. More than a musical fancy, the Carolina blues is a piece of Shelton. His honest delivery is captivating. Since Shelton connected with Music Maker in 1997, he's recorded his own album "Carolina Blues and Gospel," released in early 2012, and he has played alongside many Music Maker artists, including Eddie Tigner, Mudcat, Cora Mae Bryant, Frank Edwards, Cootie Stark and Neal Pattman.
Shelton currently lives in Atlanta.
Charles "Sugar Harp" Burroughs
Bio:
When Charles Burroughs was only 8 years old in Tampa, Florida, he was picked on by his peers because of a speech impediment and chose not to speak at all to avoid the incessant bullying. Over a much needed summer break, Charles went to visit his great-grandfather in Plains, Georgia, a musician who simultaneously blew harp and strummed a handmade guitar formed from an orange crate and broomsticks. That summer, Charles' great-grandfather gave him a harmonica and told him, "I want you to take this harmonica and tell the world how you feel."
If you witness what Charles describes as his "down in the gutter, back alley, storytelling blues" today, you'll know he has learned to use the harmonica to tell the world how he feels. In the 65 years since he first picked up the instrument, he has more than earned his moniker, Sugar Harp.
Sugar Harp's music is all his own, and in his songs you can feel the places he's been. In 1969, Sugar was hanging with Jimi Hendrix at the Fillmore East and hitched a ride to Woodstock on a whim. The following year he was drafted into the Air Force and began serving in the 56th Fighter Wing in Vietnam. His experiences from New York to Vietnam, the partying and the struggling, shape Sugar's character and his music.
But a year and a half ago, new Music Maker partner artist Sugar Harp found himself sugarless and harpless. On November 26, 2019, driving his van — packed with all of his treasured belongings, including his harmonicas — through his current hometown of Birmingham, Alabama, Sugar Harp noticed a driver in another vehicle motioning to him frantically. Sugar's van was becoming engulfed in flames. Moments later, Sugar acted on instinct, jumping out of the moving vehicle and rolling on the ground to extinguish the fire that had spread and caught onto his jacket. Sugar was completely distraught, and soon thereafter, when the pandemic hit, he worried he might be done playing the harmonica for good.
But a year and a half later, with the help of a few friends, Sugar had a new ride, a set of harmonicas, and an optimistic attitude. He joined Music Maker in Birmingham in May to play a few songs and is now recording a new album in Huntsville, Alabama, with three local players: Music Maker Blues Revue bandleader, producer and drummer Ardie Dean, guitarist Microwave Dave and bass player T. Bone Burnett. Upon first introductions back in May, Sugar seemed like a wise, reserved, wordly professor. He came prepared to record wearing a suit and tie and — as Music Maker Executive Director Tim Duffy described it — "a dreadlock down to his belly button in the front and down to his big toe in the back."
Despite his quiet demeanor, once you get Sugar started talking or singing, his passion and joy for the music is clear. Sugar has a way with words in his songs: His original lyrics are a little raunchy, full of innuendo but always clever. He guides listeners to draw their own conclusions, never going outright X-rated, just keeping his shows technically family-friendly and keeping the audience cracking up.
Sugar recalls stepping on stage for a gig where he had been directed not to play his "sexy songs."
"The guitar player, a deacon in a church, said, 'Sugar, you gonna play us that sexy song?'" Sugar recalls. "He says, 'My wife loves it. Sing one of those sexy songs.' And I said, 'The guy told me not to sing those sexy songs 'cause you all are church people.' And he said, 'Yeah, but we ain't in church today.'"
Play What You Feel
Though Sugar Harp's music is lighthearted, he can get serious quickly, especially when sharing his take on what's required to play the blues. Sugar believes there is something missing in many of the talented and successful players out there today who are considered blues musicians.
"They always go beyond blues," he says. "If you look at the old blues artists, them guys couldn't even read. They played by ear, they didn't know anything about no seventh chords, about no wheel of fifths. All they had to do was pick up a guitar and sing about how they feel."
Sugar describes the balance between technically playing in the blues tradition and playing with emotion: "When I play with guys, I always tell them 'Hey, play the progressions, but don't stick to the lines, because it won't sound right. You got to play what you feel.'"
The decades that Sugar has spent playing the harmonica give him a sense of pride and a desire to protect the heart and soul of the music. But he still welcomes anyone wanting to venture into the blues. "Absolutely, I think white guys can be bluesmen," he says. "But play the blues — not rock n' roll, or acid rock or punk rock or whatever it is."
Sugar recalls a young musician who was lauded as a prodigy. He was technically talented, but, to Sugar's ears, he lacked the life experience and the emotion that makes great blues music.
"His parents bought him Strats and Les Pauls, $5,000 guitars, when he was 9 and 10 years old," Sugar says. "He never suffered; he don't know what suffering is. He's mimicking what he's hearing, [but] nothing he does is original."
Sugar Harp's music is all his own, and in his songs you can feel the places he's been. In 1969, Sugar was hanging with Jimi Hendrix at the Fillmore East and hitched a ride to Woodstock on a whim. The following year he was drafted into the Air Force and began serving in the 56th Fighter Wing in Vietnam. His experiences from New York to Vietnam, the partying and the struggling, shape Sugar's character and his music.
A New Generation of Harps?
Sugar Harp can't change the landscape of all of the artists out there playing the blues, but he hopes he can make an impression on some. None of Sugar's three sons picked up the harmonica, though it was around them and available. Sugar thinks they were intimidated. But maybe the instrument will skip a generation, and one of Sugar's five grandkids will sit on his lap and learn from him the way he did from his great-grandfather.
"I bring harmonicas every time I go around and they mess around on it," he says. "I don't try to teach them anything to make them throw it away. 'Cause you know, you try to teach them something and the kid can't play it. What do they do? They throw it away. So I just let them experiment on their own until they're old enough to understand the instrument."
Sugar contrasts his approach to introducing the harmonica to his grandkids to young athletes with overbearing parents. He uses golfer Tiger Woods as an example.
"This is not what he wanted to be," Sugar says. "After his daddy died, when he didn't have anyone tell him what to do, that's when he lost control and started womanizing. It wasn't his choice, it was chosen for him. And the fanfare isn't all that good. When you go home, you're alone and you have to live with yourself."
Bio:
Few people outside Atlanta, Georgia, remember a rhythm and blues artist named Piano Red. But those who do know of him believe that Red's barrelhouse piano style paved the way for the success of artists like Ray Charles. Red was the first blues musician ever to hit the pop charts with his 1950 recording, "Rocking With Red."
Beverly "Guitar" Watkins was Red's guitar player beginning in 1959. "I was a senior in high school when I started playin' with Piano Red," Watkins once said. "I started travelin' before I graduated. Piano Red would go to the principal and get permission so I could take my lessons on the road." Beverly played with Red until 1965, when Red's band, which had gone by several different names as they toured nationally, broke up. In the years that followed, she played with a host of different musicians, including greats such as James Brown, B.B. King, and Ray Charles.
It was in 1995 when Music Maker first crossed paths with Beverly. She was playing one of her regular gigs in Underground Atlanta, an entertainment district built in the viaducts beneath the center of downtown. Beverly's style was extraordinarily flashy, and one of her trademarks was playing her guitar behind her head. Soon after, Music Maker began working with this fierce Southern grandma, and got her touring and playing package shows, including a 1998 revue called Women of the Blues: "Hot Mamas." A year later, we released her first solo album, "Back in Business." When the great Taj Mahal heard Beverly he fell in love with her playing and took her on a 42-city tour with him. We'll always remember Beverly "Guitar" Watkins' flash, her sass, and her extraordinary guitar playing.
Liner Notes:
If you ran across Beverly "Guitar" Watkins playing at Underground Atlanta, you might never know that she was a guitar veteran who had been in the trenches with Piano Red, James Brown, B.B. King, and Ray Charles. By the time these recordings were made in 2012, Watkins had regained some of her notoriety with a string of groove-heavy albums for Music Maker that focused on her stellar songwriting. The bulk of these songs is original material, with one reprise of Ray Charles' "What'd I Say."
On this fiery set recorded in Paris, Watkins is backed by vets, including rhythm guitarist Albert White (Elvin Bishop, Clarence Carter, Ben E. King, Ray Charles, Joe Tex), keyboard player Eddie Tigner (formerly of The Ink Spots), and Lil Joe Burton (Bobby Womack, Otis Clay, B.B. King).
Everywhere she played, from Atlanta taverns to Lincoln Center, Beverly "Guitar" Watkins was beloved, but in few places was she more treasured than in France. Listening back a decade later, one can imagine Watkins slinging her guitar behind her head and giving an all-out, wild, sweaty performance to an admiring crowd.
About Music Maker Foundation
Music Maker Foundation, a nonprofit organization, preserves and promotes the musical traditions of the American South which celebrates its 25th anniversary in 2019. Since 1994 they have partnered with senior roots musicians living in poverty, sustaining their day-to-day needs while building their careers. Through Music Maker, our rich musical heritage will not be lost with the passing of time. Music Maker has been featured on PBS NewsHour, NPR Weekend Edition and CBS Evening News and has assisted hundreds of musicians. In February, 2019, Z2 will release a graphic novel in partnership with Music Maker; Music Maker will release a 25th anniversary music album; and Tim Duffy will release his third book of photographs and words entitled Blue Muse, published by UNC Press and the New Orleans Museum of Art. More information on Music Maker and their anniversary is available at musicmaker.org/mmrf25/